The Quabbin Reservoir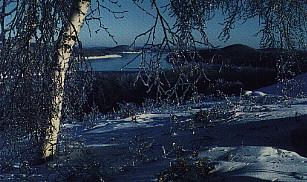 Created in the 1930's the Quabbin Reservoir was an engineering feat in itself. The Quabbin was developed as an addition to Metropolitan Boston's water woes. Today, this water source, one of the largest manmade reservoirs in the country, accomodates over 2,000,000 people in 46 cities and towns daily under the auspices of the Metropolitan Water Resources Authority.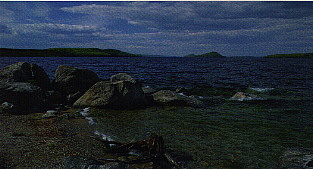 What is often forgotten by those who use the water some 70 miles to the east of the Quabbin is the lost towns and misplaced lives caused by the thundering bureaucracy that began in 1919 when the legislature began looking for alternative water supplies for their treasured Boston.
The towns of Dana, North Dana, Greenwich, Enfield, and Prescott, Massachusetts have all been abolished. The farms, factories, homes, and livelihoods of the people and their communities were taken from them by the government and the Swift River Valley was flooded.
Even today the communities that lie on the outskirts of the reservoir, like Petersham, Barre, Hardwick, New Salem, Pelham, Belcertown, and Ware each have stories to tell how the Quabbin has affected lives. In recent years the Massachusetts State Legislature passed the "Cohen Bill" or as otherwise called the Massachusetts Water Quality Act. What a wonderful name...a water quality act. Who would be against that?
In this piece of legislation, however, are the same components that caused the Boston Tea Party in revolutionary days...and more recently as history repeats itself again from the 1930's when the original homes were taken away.
This recent enactment tells property owners what they can and cannot do with their land. Not the uses you may think would be needed to protect drinking water like the development of heavy industry; no -- the Water Quality Act tells farmers they cannot let their livestock graze on their property; it tells residents they cannot have uncovered manure on their property (I've been looking for those bovine sized diapers)--and even that their property cannot be broken into house lots.
So taxes continue to be charged on property; but the usefullnes of much of the private property around the Quabbin has become nil. People who once made their living off the land or hoped to use the land as retirement equity are now wondering...wondering how a lawyer from Newton, Mass., just next to Boston could have written such a law without ever visiting the people it effected.
Yes the Quabbin is a beautiful place full of wild life and nature with over 80 square miles of land mass. All Available to fishermen, hikers, bikers, and the lot. But this beautiful parcel containing 39 square miles of water, billions of gallons for metro-Boston, also costs some families their homes and their ways of life both in the 1930's and the 1990's.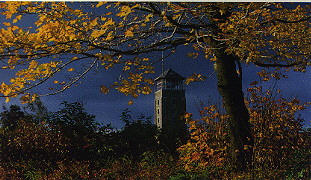 ---
This page maintained by Bob Laford
Petersham, MA
rflaford@tiac.net
---